Publications >>
"Vikasachya Shodhat" (In Search of Development) - A Study of pollution afflicted villages in the Lote-Parshuram Industrial Area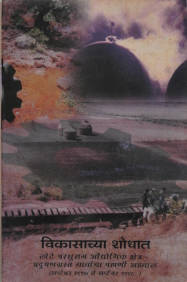 The Maharashtra Industrial Development Corporation (MIDC) in the late 1970's decided to go in for rapid and heavy industrialization in Maharashtra in order to accelerate the development process. Incidentally in Maharashtra nine out of ten Chemical industrial zones are located in the Konkan region. This is probably due to the geophysical features of the region which make it conducive for chemical industries. One such industrial area developed was the Lote-Parshuram industrial belt located in the Ratnagiri district. This area is surrounded by the Sahyadri hills in the east and the Arabian Sea on the west. This region is famous for its Alphonso mangoes and cashews as well as rice and millet. The region also has the history of abundant fishery.
In 1978, the MIDC appropriated 520 hectares of land from Lote, Avashi, Songaon and Dhamandevi villages in the name of industrial development.
A need was felt to assess the impact of pollution generated by the chemical industry on local population, as the pollution had been creating havoc in this area. The water and air pollution has led to several health problems and have affected community's livelihoods severely. Due to the polluted water in creek, fish died in large numbers and now fishery is no more the means of livelihood for people in this area. Parivartan has been working in the Lote industrial area since 1987. It was due to this situation that Parivartan, in collaboration with PRIA decided to conduct the survey of the pollution afflicted region. The outcomes of this survey are compiled in this book, which was first concrete evidence of unrepairable damage caused to the community and environment due to pollution.
Title : Vikasachya Shodhat
Language : Marathi
"Multi Stakeholders' Dialogue"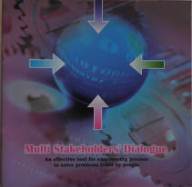 This booklet is based on experience of joint activities conducted by Parivartan and PRIA, New Delhi over a period of four years in Ratnagiri district. It talks about an emerging tool, Multi Stakeholder Dialogue (MSD), for achieving social justice.
There are five examples of MSD covered in this booklet. The range of these MSDs is wide. It covers issues of industrialization - for both established as well as planned. It also covers MSDs about services in public health centres, education facilities and problems with the Revenue Department of the State Government. The range is wide also in the terms of levels at which they were conducted. The first MSD was attended by hundreds of people including State Government officials, NGO representatives at the national level and a panel of eminent experts. Few MSD's were conducted at village, block and district level. Towards the end of the document an attempt has been made to draw out conclusions about MSDs. MSD's are being effectively used by the people to make the governance system more responsive, responsible and transparent.
Title : Multi Stakeholders' Dialogue
Language : English
"Mahila Vikas Parishad"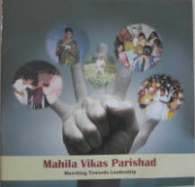 The booklet highlights the efforts taken by rural women to empower themselves through Self Help Groups (SHGs) and participation in the Panchayati Raj Institutions. The Mahila Vikas Parishad (Conference on Women's Development) organized by Parivartan and PRIA, New Delhi was a culmination point of a long drawn process. In the preparation process of conference, women gained the confidence to express themselves in front of people, which reflected in the conference. The courage with which these women expressed their thoughts in front of thousands of people was commendable.
The major objective of this conference was to raise the problems faced at GP level in front of state government and influence them to take actions to resolve it. This objective was achieved successfully, which gave immense confidence to women leaders to take on the further challenges.
Title : Mahila Vikas Parishad
Language : English
" Mahila Netrutvachya Katha Kartutvachya" (Stories of Women Leadership)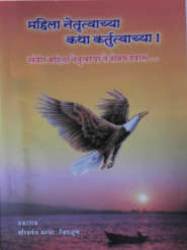 The opportunity to participate in local self-governance is not only a step towards women empowerment, but actually an opportunity to restructure the nationwide systems & governance. A greatest paradox coming in women leader's way is hyped expectation Vs completely mistrustful approach. They have to prove themselves in typical frames of Class - Caste -Gender, Power politics, overriding bureaucracy, age-old patriarchy & meager resources. This becomes much noteworthy as the large number of women has entered into the power without any precedence & experience of 'Governance'.
In this context, THP - Parivartan's interventions formed a reliable source of knowledge, information, skills and absolute energy to the women in Governance. Along with the Panchayat Raj Trainings, Leadership Workshops, village level actions & hand holding support remained our major thrust areas. Starting with a small village level supports structures like SHGs, women leaders have made journey up to a well-structured block level federations. This booklet depicts the journey of women leaders in grassroot governance.
Title : Mahila Netrutvachya Katha Kartutvachya
Language : Marathi
"Pani Parishad" (Water Conference)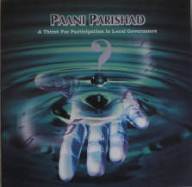 This booklet focuses on issue of acute water scarcity faced by many villages in Mandangad block as well as conference held to bring this issue to notice of government agencies. The conference attended by women representatives, officials of the government, experts, media and other stakeholders.
Mandangad block is situated in the northern part of Ratnagiri district; it is a hilly region. Official data showed that in year 2003-04 twenty five percent of the 109 villages faced the issue of scarcity of water. Women Sarpanch effectively used the medium of 'Water conference' for bringing forward this issue and to formulate a definite plan to resolve it, which was one of the major objectives behind conducting this conference. Another important purpose was to understand various government's mechanism as well as their programs and schemes related to water supply.
The 'Water conference' holds critical importance in terms of the women participation in development process. Women leaders in various villages joined the hands together to resolve the issue. These leaders also got the required support from their community as well as from village as a result of which plans for the water supply were started to take shape at the village level.
Title : Pani Parishad
Language : English
" Vikasachya Vatevar " ( On the Way of Development)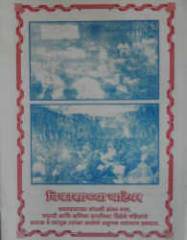 Although women in general are a vulnerable group, they are a strong mental and balancing force in communities. They hold the reins at home and outside and are a stabilizing factor for children and men in families. Women, with their resilience, patience, courage and perseverance have been able to face many difficulties in their lives and have emerged stronger and winners.
This booklet in Marathi 'Vikasachya Vatevar' (on the way of development) describes in simple language experiences of women leaders in their own terminology and language. The Self Help Group movement has expanded the horizon of the women.
Title : Vikasachya Vatevar
Language : Marathi
" Amhi Hi Ghadlo..." (Even we have made it large..)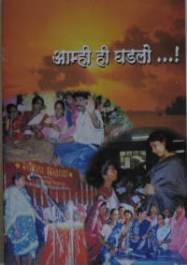 This booklet portrays women empowerment movement from Self Help Group to Women Development Committees. Social sciences have approved that women contribute a major share in the process of social reforms. Parivartan too experienced this ever since it's early years. It was the fight for pollution free environment & sustainable livelihoods for the residents of Lote Industrial Area (LIA), during which women got associated with Parivartan. As the movement was gradually progressing individual women were clubbed to form women citizen groups. Initially those were just small SHGs scattered across the hamlets in different villages in LIA. Apart from collecting saving these groups were orientated to understand & take stands on the development issues in nearby area. This awakened participation of women citizen led to well-built structures of 'Women Village Development Committees' (WDC). Today these clusters of village development committees have united to form a Regional Women Development Committee. These committees acted as a tool for 'Social, Economical & Political Development' of women & thus leaving a strong impact on the overall village development scenario in LIA.
Currently these committees are active on the issues related to food rights (PDS), water supply, assured health services (grants & functions of PHCs), revenue related issues, electricity issues & overall gram Panchayat monitoring for good governance. However health services remained a focused issue for the committees during the last year. The committees are intensively & strategically pursuing the primary health centers & sub centers follow up, for their villages.
Title : Amhi Hi Ghadlo...
Language : Marathi
"Sanwadini Souvenir Publication"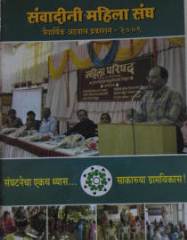 The souvenir reflects the collective efforts of federation for social development as well as strengths and future strategy of the federation. It also reflects public opinion about federation from various social and political spheres. This publication highlights the journey of "strengthening women leadership in Panchayat" along with the glorious journey of 'Sanwadini Mahila Sangha'.
Title : Sanwadini Souvenir Publication
Language : Marathi
"Panchayat Raj Vyavastha - Nivadnuk Prakriya" (Panchayat Raj System - Election Process)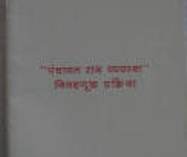 The booklet is an informative document on the electoral process in Panchayat Raj Institutions. It throws light on each and every aspect in electoral process e.g. application of a candidate, election code of conduct, reservations, election commission, etc.
Title : Panchayat Raj Vyavastha - Nivadnuk Prakriya
Language : Marathi
If you are interested in any particular publication, you can contact us on,
Tel no : 02355-250571/254740
Or
E-mail us at: info@parivartan.org.in